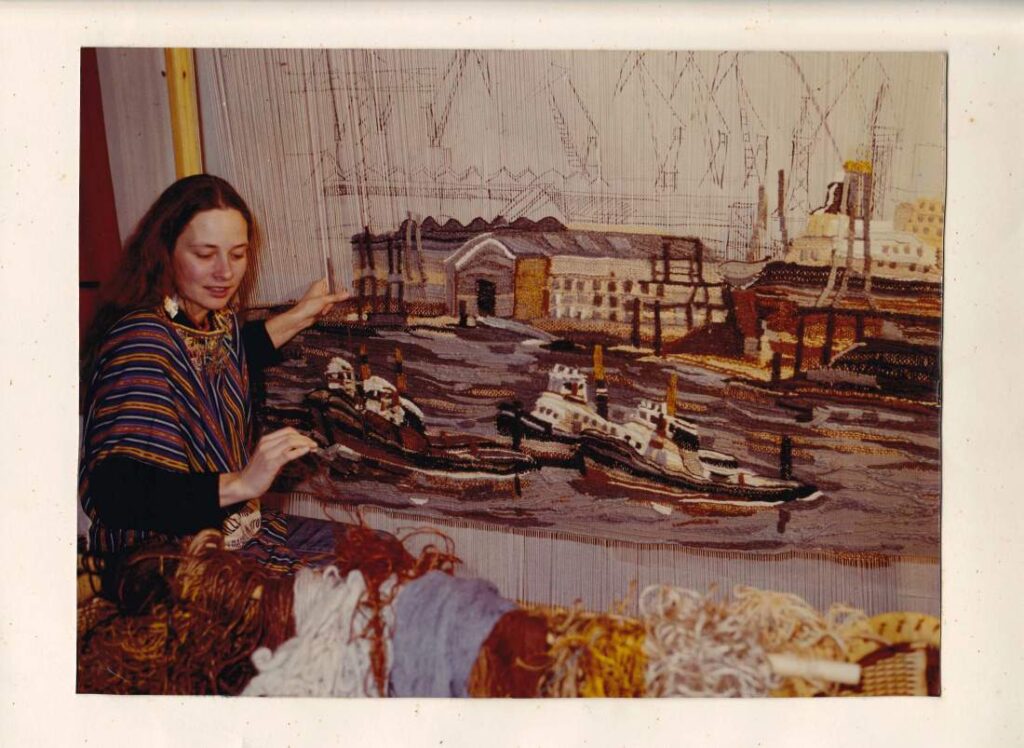 1.When did you decide to pursue a creative life?
Art is, and has always been, more than part of my life. I paint to live and live to paint. At the age of six, I won a kids' painting competition in my home country Poland and that sparked my dream of being an artist, a dream that I have been able to live for almost 60 years by now.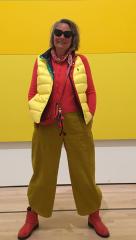 2. What does art mean to you?
Art is my life, my passion, and my favorite means of communication. It allows me to express my emotions and life experiences, to understand myself and others better. I want to create a happy and beautiful world for myself and those around me and art allows me to do that. Over the years, my art has connected me to very interesting people and I have made many wonderful, long-lasting friendships.
3. What inspires and influences your art?
My art is almost like my personal diary. My interests but also my experiences as a woman, world citizen, mother, and fighter have influenced my work. I draw inspiration from the people I meet, the stories I read, and the places I visit. I find my place in the world every day, I love movement and I love to discover. My art reflects my emotions and the world around me in relation to my stage in life. It becomes better with age, just like fine wine. The bottle is still aging.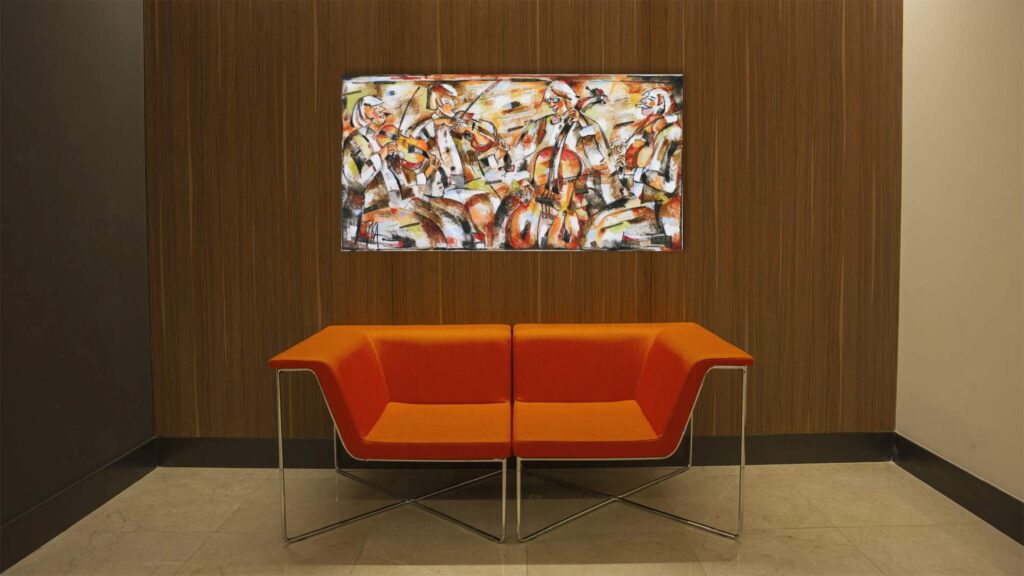 4. How does music inspire your art? Do you see a connection between art and music?
Music and art both create strong emotions in people, they express harmony, beauty, talent and both require hard work to create. Music has always been a great source of inspiration and one of my great pleasures in life. As a child and teenager, I attended concerts at the Warsaw Philharmonic every Friday. Later, living in Hamburg, Mallorca, Miami, and Virginia, I maintained my deep connection with music as a strong supporter of musical establishments. A lot of art shows, stage music decorations, music painting series, playbill covers, posters, and prints came from this relationship.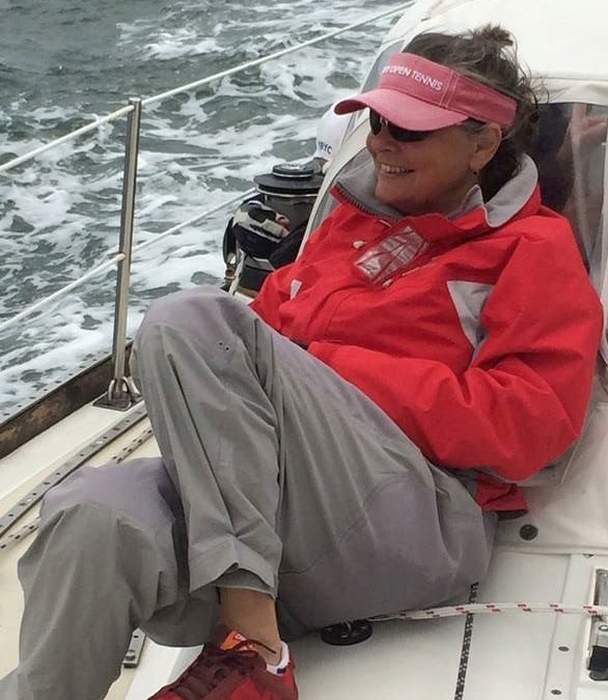 5. What do you do despite painting?
I love nature and outdoor activities. Sailing and skiing are lifelong passions of mine, along with walking, hiking, and swimming. I love to travel and always return with wonderful memories and cultural experiences. I love listening to classical music, having interesting conversations, and reading good stories. I enjoy good company, especially talking to my son and the younger generation. They bring fresh air and new ideas into my life. I also love to be lazy and do nothing but listening to the birds in my enchanted garden.
6. What painting techniques and colors do you use most in your paintings?
I paint with oil paints. For me, they represent the deepness and quality of color, which acrylic paints cannot compete with. My paintings are oil on canvas or wood panels. I only work on one painting at a time, in a studio with white walls so that no other colors distract me – and always by northern daylight. While painting, I prefer silence or listening to the radio. The use of color changes based on the climate of the place where I am creating. Miami, always warm and sunny, was such a contrast to the months I spend in grey and rainy Hamburg and that contrast is represented in my paintings as well.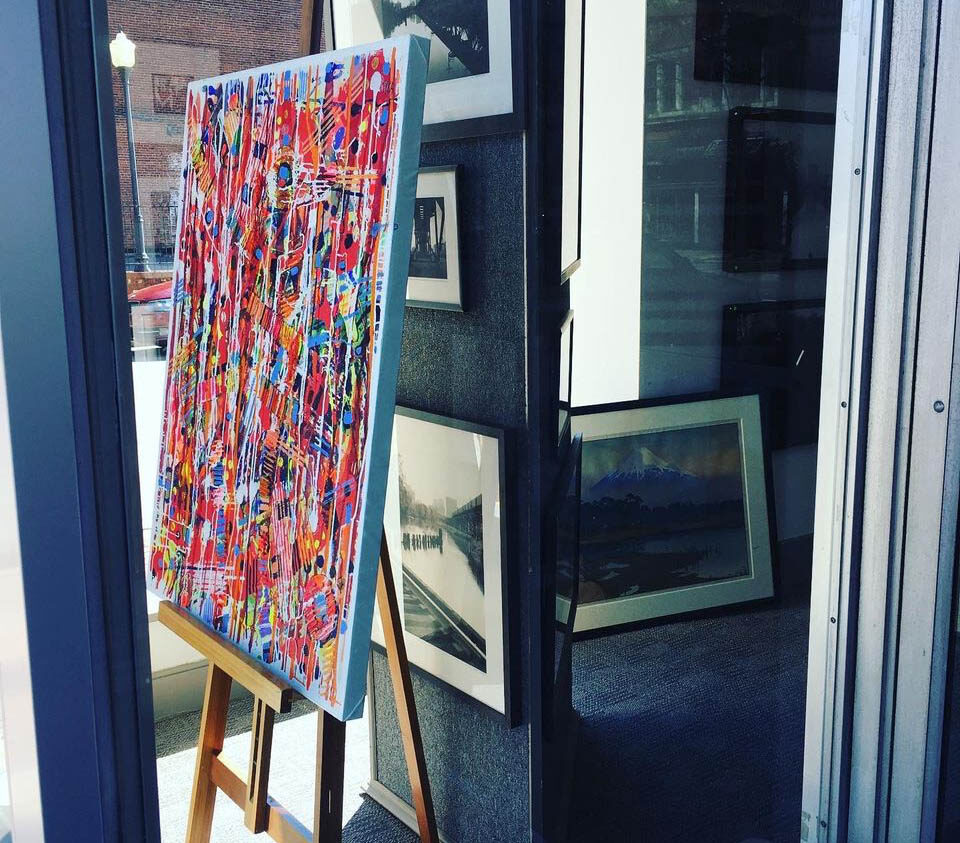 7. Where can your paintings be found?
.They are scattered around the world, in public, private, and cooperative collections. Throughout the years, I have made many contacts and met many interesting people who have collected my art. I just paint and sooner or later they find their way to a beautiful wall. You can find my art from Hamburg to Japan or Singapore, Tokyo, Miami, Kenya, Norway, Virginia, Poland, Germany, Thailand, Hong Kong, Sweden, Russia, Spain, Austria, and Canada. My paintings adorn the walls of UVA Health System Hospitals, the Virginia Senate, Dominion Resources, Norwegian Cruise Ships, the University of Miami, and multiple music halls and schools. They have not only been shown in countless art expos, galleries and museums but also at music festivals, such as the Schleswig-Holstein Music Festival, the Miami Music Festival, or the Chamber Music Festival NC.
8. Where and how can your paintings be purchased?
Saatchiart.com. I am very happy with their representation. However, the best way is to contact me directly so that I can direct you to places where my art is currently being shown, as I like to move and rotate my art through designers, galleries, public places, and my studio and because I value personal contact with my clients and the people interested in my work and process.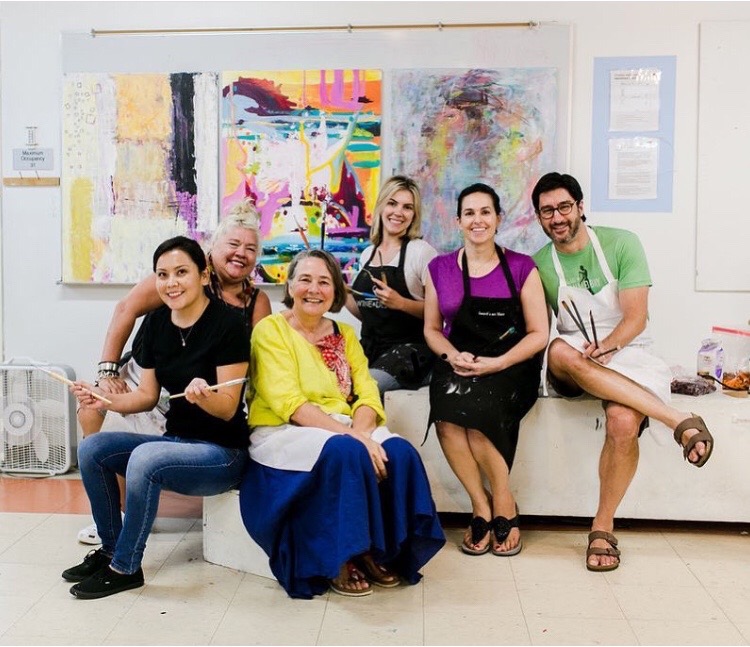 9. As a teacher of art master classes, what is your number one advice for aspiring artists?
Be yourself and do not compare yourself to anybody. Work hard, set goals, do not give up, and do not copy anybody. You are unique!